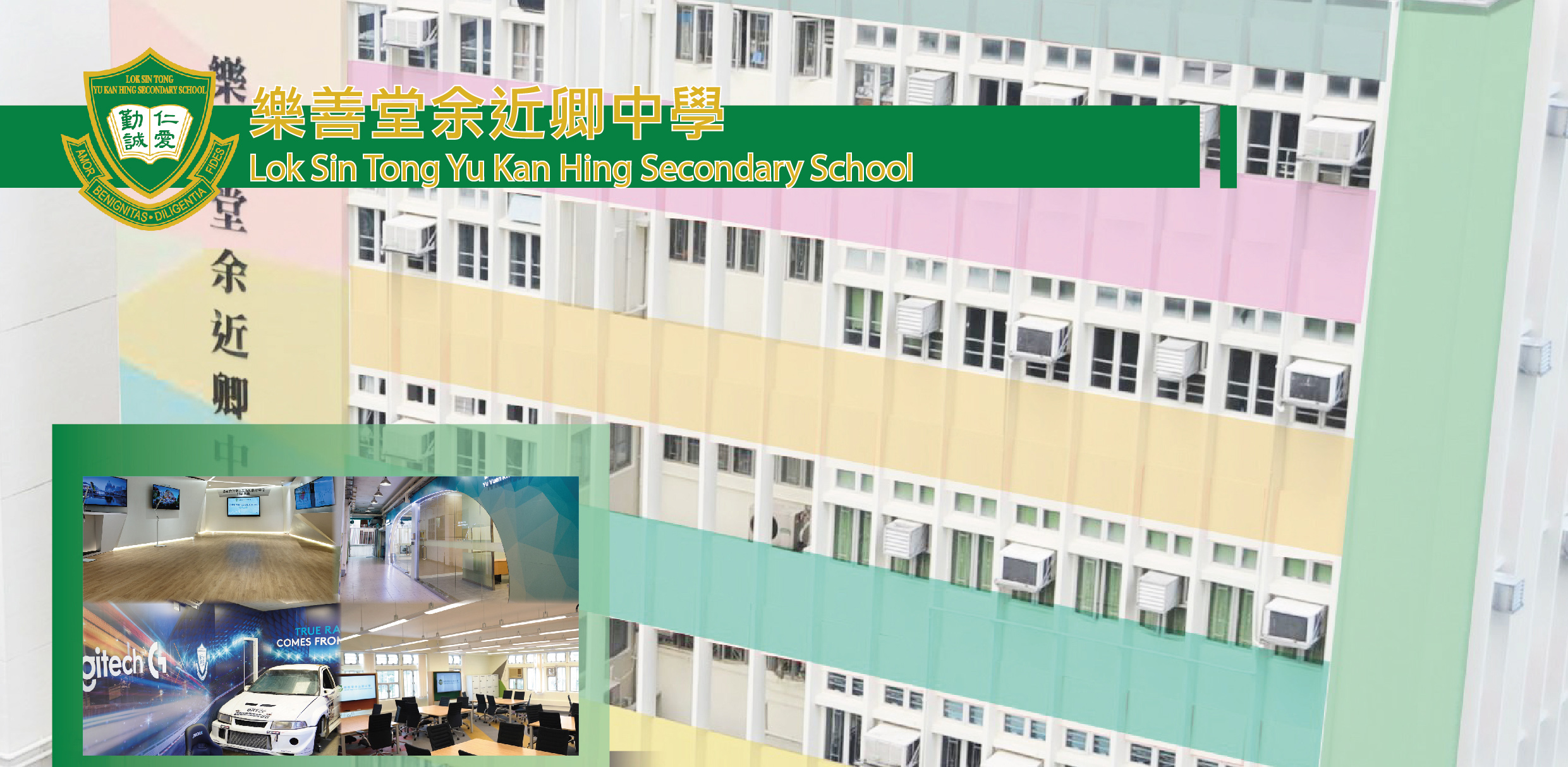 學校類別 : 官立中學
School Finance Type : Government

就讀學生性別:男女
Students Gender : Co-ed
辦學團體:
九龍樂善堂
Sponsoring Body :
Lok Sin Tong Benevolent Society, Kowloon
電話 | Tel: 23362657
傳真 | Fax: 23385504
地址 | Address:
九龍橫頭磡富裕街三號
3 Fu Yue Street, Wang Tau Hom, Kowloon, Hong Kong

電郵 | Email:
info@ykh.edu.hk
網址 | WebSite:
https://www.ykh.edu.hk

本校以學生為本,鼓勵學生關心國家發展,了解環球趨勢。為學生未來需要,提供科技應用、電競、Clap-Tech等多元創新課程。
Our school promotes a student-centred approach that encourages students to care for and embrace our motherland and study international affairs. Based on the strengths and interests of our students, applied technology, e-Sports and Clap-Tech learning experiences are offered to meet their future needs.
中一迎新活動以活動帶動英語學習,讓新生適應中學生活。
In order to help the S.1 students adapt to the secondary school life, a series of orientation activities are organized to build an English learning environment and facilitate their understanding of our school.
成立「迎曦學院」,建立學生環球視野,為未來人生作準備。學生心態轉變,成績持續增值。
Our school has established Aurora Academy to broaden students' global dimension and well-equip them for a bright future. Students' academic performance is consistently improving with positive learning attitudes.
推動電子學習、STEM教育、創客及人工智能教育。特設「電競生涯體驗館」,讓學生了解電競產業發展。
Our school stretches students' diverse potential and whole-person development through the e-learning, Maker Education, STEM Education, and A.I. Education. Our facilities include "Xyber Musea" to enable students to gain more understanding about the e-Sports industry.
德學並重、三語兼擅,從升學輔導及擇業教育,培養學生規劃前途。
Our school puts equal emphasis on the importance of students' moral values, academic performance and trilingual proficiency. We place an emphasis on career guidance and life planning. We provide counsel and guidance on both higher studies and careers choices.